The Arts: An Important and Integral
Area of Learning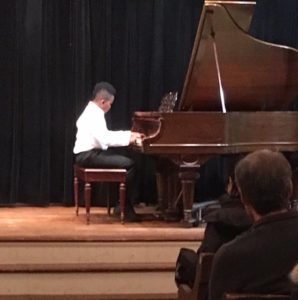 At West Chester Friends School, the arts are not an extracurricular! Instead, the arts are an important and integral area of learning in which music, visual art and theater are joyfully integrated into the enriched education received by every student, in preschool through fifth grade. Students learn to play band instruments and strings, to write and perform plays, and, of course, to sing, play and perform songs from a variety of genres and cultures. Lessons are regularly taught in rhythm, theory, notation, composition and music history, and students in third grade may begin to participate in the chorus, the band and the strings ensemble.
Many WCFS students perform with local musical organizations and theaters, including the Kennett Symphony Children's Choir, Philadelphia Boys Choir, Philadelphia Girls Choir, Media Theater and Walnut Street Theater. Our chorus, band and strings also perform within our community.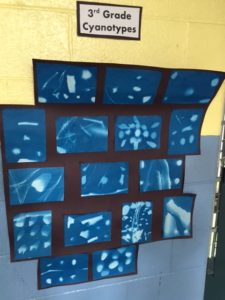 West Chester Friends School's artistic history is deeply rooted in Chester County. Several Wyeth family members, including Henriette, Carolyn and Ann, attended WCFS, as did revered painters Philip Jamison and John Supplee. Artists Bill Freeland and Dennis Haggerty were beloved art teachers over many decades at WCFS, as well.
Students have opportunities to perform in classic plays, like Shakespeare's The Tempest and A Midsummer Night's Dream, and creative new plays written by students at the school. In May, Evening of the Arts, an annual springtime celebration, features student art and musical performances from corner to corner on the WCFS campus.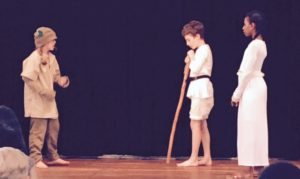 At West Chester Friends School, students are provided opportunities throughout their school years for music and theater study, growth and performance, as well as for often collaborative, always progressive art exploration in a variety of media. West Chester Friends School is enriched every day by the creative expressions of our students of every age!