The WCFS Fund Goal for FY22-23 is $130,000!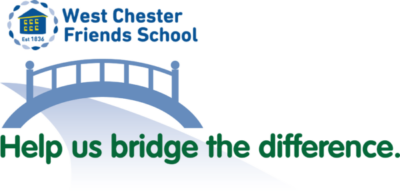 The world needs Quaker education, and the WCFS Fund helps West Chester Friends School provide it.
WCFS provides an innovative and enriched curriculum in the context of Quaker values, giving students the essential foundation they require to become lifelong learners, contributing members of their communities, and citizens of the world.
The WCFS Fund enables WCFS provide Quaker education with the highest impact by:
*Providing tuition assistance, which promotes access and affordability
*Offering teachers professional development, which helps dedicated teachers continue to bring fresh skills and knowledge to the classroom
Thank you for your generosity!
To make an online contribution to the Annual Fund, complete our GIVE! online form.