Catching Up With Our Alums!
We are always delighted to hear from West Chester Friends School alumni!  Please feel free to let us know what you're up to by emailing development@wcfriends.org, or calling Teacher Karen 610-696-2820 or Teacher Pam, 610-696-2962, extention 112.   
Don't forget to follow WCFS on Facebook and Instagram (wcfriends)!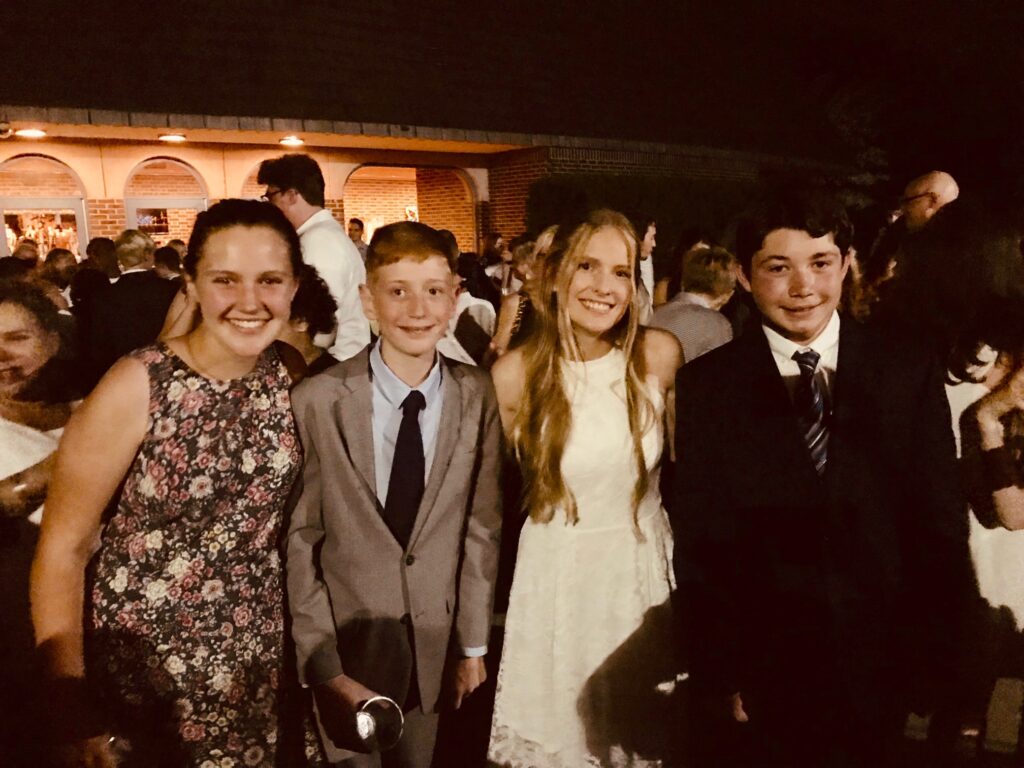 Left to right, Norah Goldbecker, Noah Fisher, Catherine LeFebvre and Noah Bay, WCFS Class                                                                                                                     of 2016, at their 8th Grade graduation from Westtown.
From Dulany Ogden Bennett '56: "I returned as a school head at Oregon Episcopal School in 2007 and as a clinical psychologist in 2010. I live at Kendal now where I am involved in many Quaker projects with New England Yearly Meeting. My most exciting years were at  American Friends Service Committee."
Sylvia Schneider '67 "I am currently employed at Delaware County Memorial Hospital as a registered nurse in the Endoscopy Unit. I am planning on retiring in July 2020."
Dr. Thera  Crane Ringhofer '92 is continuing to work in the Linguistics Research Department of the University of Helsinki, Finland. She and her husband John and children Jack, Finn and Lily, have recently moved into their own house in Helsinki.
From Francis Iacobucci '97: "I recently graduated from the University of Pennsylvania's School of Social Policy and Practice and accepted a position as primary psychotherapist at Penn Medicine Princeton Health and Center for Eating Disorders Care. My fiancee Katie and I reside in Philadelphia, where we frequent all that Philly has to offer, and split time between our families in West Chester, Pennsylvania and Bozeman, Montana."
Jake Bierly '99 is with Voya Investment Management, Real Estate. He lives in Wayne with his wife Marsha, and their three boys, ages 13, 4 and ten months.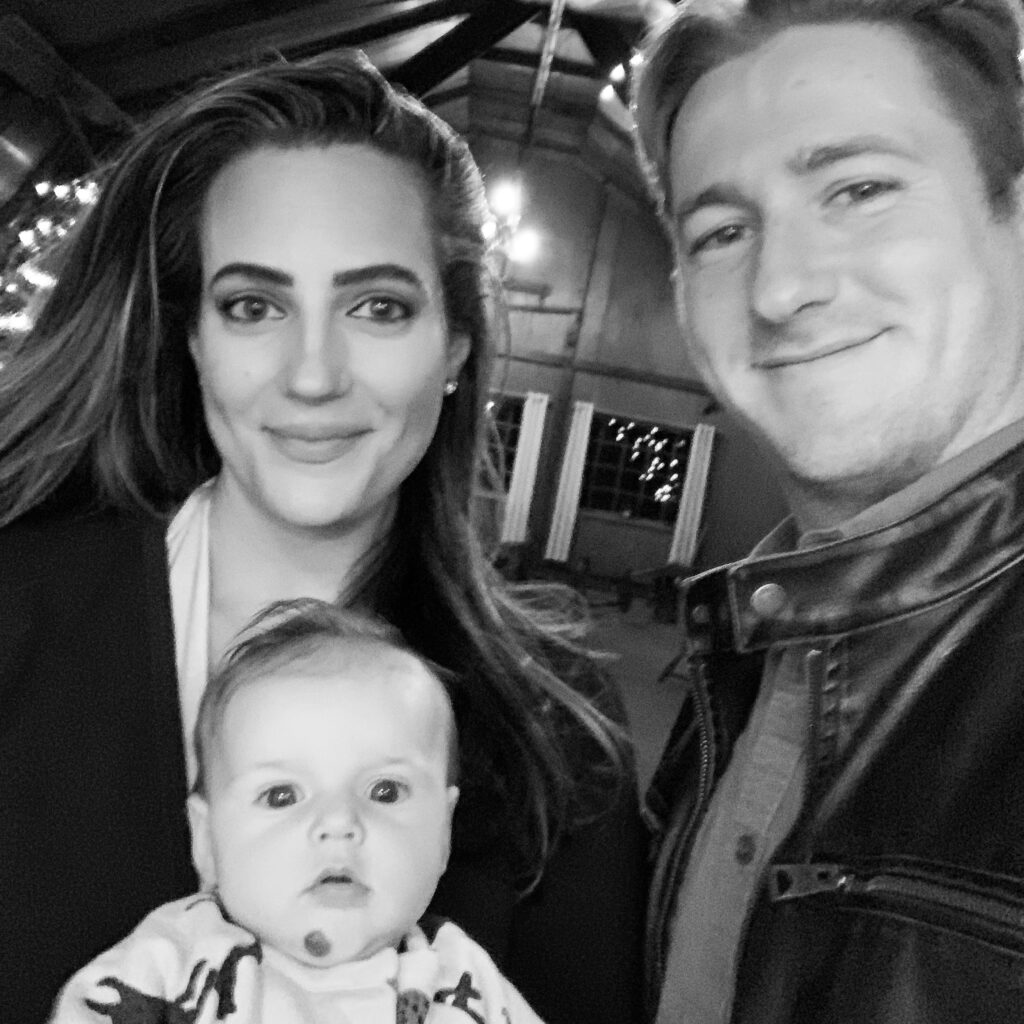 Madeline Iacobucci '00 and her husband, Joe Farrant, welcomed their daughter, Mackenna Katherine Iacobucci Farrant, in September 2019. Mackenna looks forward to becoming a WCFS alumna! Madeline currently serves as the Communications Coordinator for Thorncroft Equestrian Center, a non-profit Quaker organization specializing in therapeutic horseback riding. She is thrilled to use her Quaker education each and every day!
Emmalee Bierly '01 is an owner of the West Chester Therapy Group. She lives in Chester Springs with her husband Aaron and one year old Milania. 
Lauren Carter Reilly '05 is moving to New York City due to her increasing work in films. She has appeared in The Marvelous Mrs. Miesel, and The Deuce, and has done photo work for Italian Vogue. She fondly remembers the wonderful concerts she participated in at WCFS!
Greg Miller '07 graduated from Bucknell in 2018.  He has been working for Accenture in Washington, D.C. for Accenture since that time. He loves the D.C. area a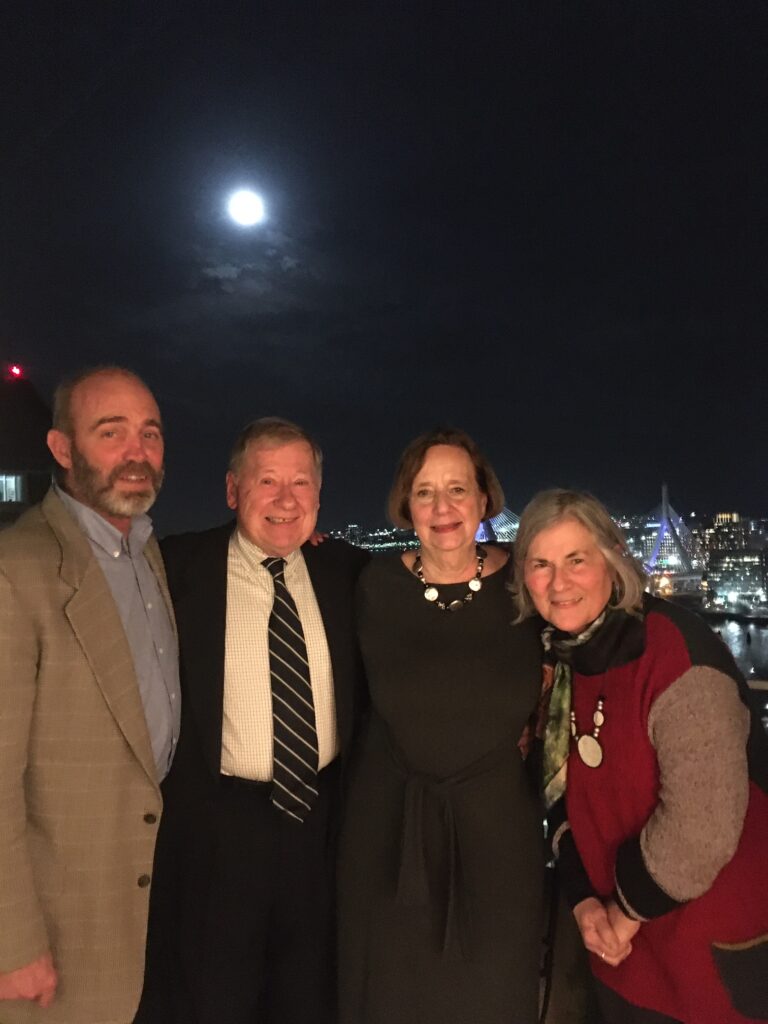 nd is still active in music and running!
Franklin Grear '12 graduated from Westtown School in the spring of 2019, and began college at Northeastern University this past fall. His major is Politics, Philosophy and Economics.
James Leo Goutal '14  will graduate this spring from Bennington College with a degree in Writing and Visual Arts. Last year, he studied abroad at the Australian branch of the  New York Film Academy. James has also completed internships at film production companies in New York and Los Angeles.
Teacher Brian Fahey, Walt Hempel, former Head of School Mary Beth Hempel and alumna parent Kayta Curzie Gajdos at a recent gathering at the Boston home of trustee Phil Cooke.