Supportive setting and nurturing community
Welcome to Summer Programs at WCFS and an exciting slate of activities created especially for children in rising preschool through rising fifth grade, with special weeks for middle school students.
These experiences are designed for children to enjoy together, in age-appropriate groups, with highly experienced teachers from WCFS and around the community. Each day provides unique opportunities for enrichment and creativity to encourage students to discover and develop new interests and emerging talents. Children create…explore…and experience in the same supportive setting and nurturing community that West Chester Friends School provides all year long!
We are delighted to offer 10 weeks of Summer Programs in 2018!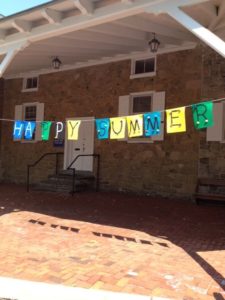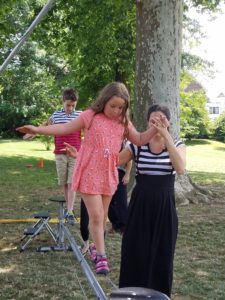 Join us during the weeks of
June 11th, June 18th, June 25th
July 9th, July 16th, July 23rd, July 30th
(NO CAMP DURING WEEK OF JULY 2nd)
August 6th, August 13th and August 20th
9 am to 3 pm
Before Care, Free of Charge: 8 am
After Care, 3 pm to 5 pm, $9 per hour
$295 per child, per week
$495 for two weeks (do not need to be consecutively)
Campers may sign up for one or more weeks
Each week focuses on a different theme, and each day highlights art, science, music, fitness, gardening and literature activities around the theme…plus games, lunch on the lawn, and weekly campus visitors, field trips and walking explorations.
WCFS Summer Programs are small by design and spaces are limited! Registration is now open.
Download Information Packet   Download Theme Weeks    Download Registration Form
Please contact Karen with any questions at kiacobucci@wcfriends.org or 610-696-2820.