Continuous Access to Vibrant,
Joyful Learning
The WCFS Connected Classroom provides continuous access to the robust and joyful learning that is the hallmark of a West Chester Friends School education.  In both on-campus and virtual settings, the creative and dedicated faculty at WCFS bring enriched academics and special-area subjects including science, music, Spanish. art, library, technology and physical education to students in Play School through fifth grade.
In the Connected Classroom, teachers engage and interact with students each day, in full groups, for class projects, shared presentations and social time, as well as in small groups, for close instruction in math, language arts and other homeroom subjects.  Special-area subjects happily translate to the Connected Classroom setting, as well! 
There are cool experiments and analysis in science classes, thoughtful book discussions  with our children's librarian, Spanish language and cultural learning in every grade,  Our popular mileage and running clubs continue virtually, as well as our instruction and practice of mindfulness. WCFS is very proud of our remarkable arts program!  In Connected Classroom, students enjoy music classes, instrumental and strings lessons and unique individual and collaborative visual arts projects.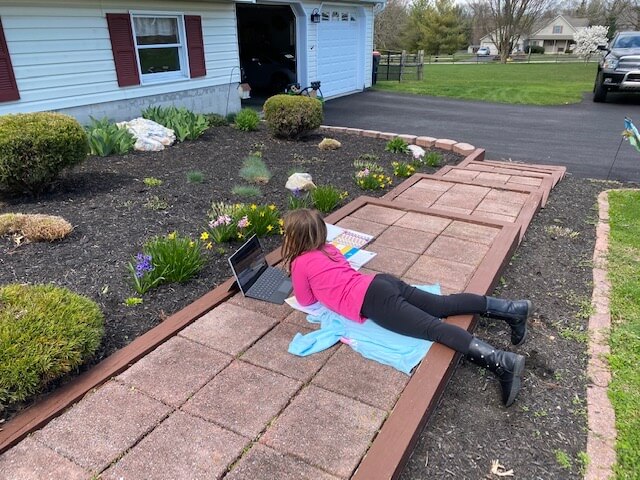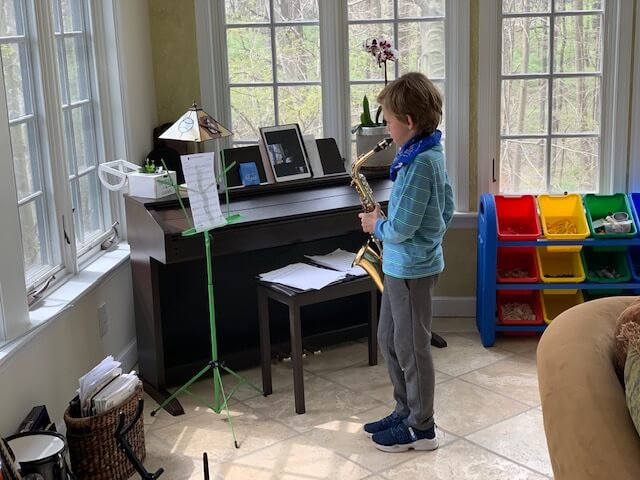 West Chester Friends School is a strong and close community and that treasured sensibility is intentionally nurtured in the Connected Classroom.  Students continue their beloved traditions in each of our learning settings, including kicking off each week with announcements, birthday wishes and songs at Monday Morning Gathering, gathering for Meeting for Singing and Meeting for Worship and continuing as enthusiastic participants in heartfelt service opportunities,  Parents support and connect with one another at our school psychologist's Parent Talk every two weeks; classroom teachers host parent meetings, as well, to touch base, ask questions and share stories.  At WCFS, on campus or in Connected Classroom, faculty and staff partner with parents to grow the light in every child!
What Parents Say About Connected Classroom
We are so grateful that we are part of the WCFS community. They have done an incredible job flexing to meet the needs of school families and as a result, have created a Connected Classroom program that reflects the best of what WCFS offers. We are amazed at how they have translated their hands-on arts and science program into something that works in an online environment, and their primary classroom teachers have made themselves available day and night for questions and support. Even remotely, WCFS maintains its commitment to the needs of the whole child through their Connected Classrooms.
Parents of a current WCFS student and a WCFS alum
I thought it wouldn't be easy to move to online learning,  to get it all together very quickly, but Connected Classroom is a fantastic program and works very well!  The kids are learning new things, not just staying at the same level.  
Par4ent of z current WCFS student
Thank you to all the amazing teachers who  have continued to support, engage, inspire and love our children!  (Connected Classroom) is seamless!"
Parent of two WCFS students
West Chester Friends School, you certainly rocked this distance learning thing!
Parent of two WCFS students